Tuberculosis(TB) Rapid Tests
Tuberculosis(TB)-IgG antibody
Catalog No.:BG401C BG402S
INTENDED USE
Rapid Gold Immuno-assay Kit for Antibody IgG to Tuberculosis (TB) is an in vitro immunoassay for the qualitative determination of Anti-TB antibody IgG in human whole blood in one step. It is for diagnosis of early infection and epidemic survey.
TEST PROCEDURE
1.Bring Membrane Plate and samples to room temperature (20-30°C) before use (approximately 30 minutes).
2.Remove the test cassette/strip from the sealed foil pouch and place the plate on flat desk.
3.Deliver 1 drops (20 μL) of the whole blood to the sample well/sample pad.
4.then add 2 drops(80 μL) of Sample Diluent immediately
5.Read the result between 15-20 minutes. A strong positive sample may show result earlier.


INTERPRETATION OF RESULTS
Positive: Two pink lines appear in both C and T position
Negative: Only one pink line appear in C position
Invalid: The control line next to the test line does not become visible within 20 minutes after the addition of the sample.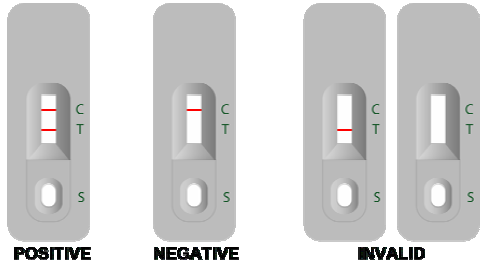 PACKAGE SIZE
20 tests/Kit